Article by David Freeman
"Beyond Structure" skips all theory and instead offers specific and proven techniques a writer can immediately use to increase the artistry in his or her dialogue, characters, scenes, and plots. This article exemplifies this approach.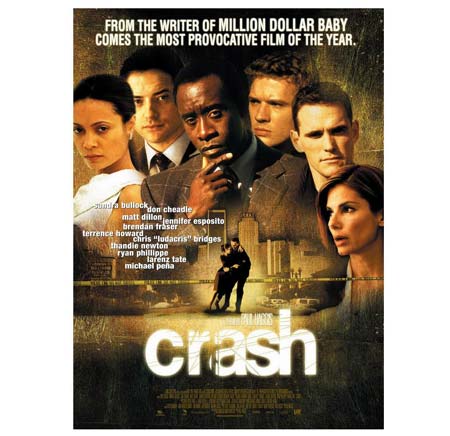 ("Crash": script by Paul Haggis & Robert Moresco)
The writing techniques that create the most powrerful emotional impact in a film audience, or in a reader of fiction, lie outside the viewer's or reader's conscious awareness.
We'll examine one of the most powerful scenes from "Crash." (Note: Please don't read on if you haven't seen the film but intend to.)
Farhad (Shaun Toub), the angry Iranian shop keeper, has a gun and is coming to kill the locksmith Daniel (Michael Pena), falsely believing that Daniel is responsible for not fixing the door in his (Farhad's) shop, which lead to a break-in.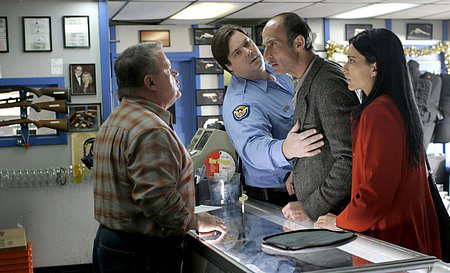 Farhad arrives at Daniel's house with the gun, confronting Daniel outside. Daniel's young daughter, inside the house, sees the gun. Believing she wears a magical, invisible protective robe, she runs out and jumps between Daniel and Farhad.
The gun goes off, and everyone, including Daniel's wife who's watching from inside the house, is shocked and anguished, thinking the girl is dead.
When the girl is not dead, Daniel and his wife are thankful — the girl assumes her survival is to be expected because of her robe — and Farhad believes a miracle has occrred. Only we, the audience, know what happened when, shortly after the incident, we learn that Farhad's daughter, fearing her father's bursts of irrational anger, had bought blanks for the gun.
Let's look at the techniques that operate outside our normal awareness but which combine to make this scene powerful.
1. The scene leads us through many emotions in quick succession. This gives the scene a feeling of "depth," and thus I call it a "Scene Deepening Technique."
2. We simultaneously identify with more than one character in the scene, who are feeling quite different emotions (the girl, Daniel, and his wife). This is another Scene Deepening Technique ("Multiple Empathies").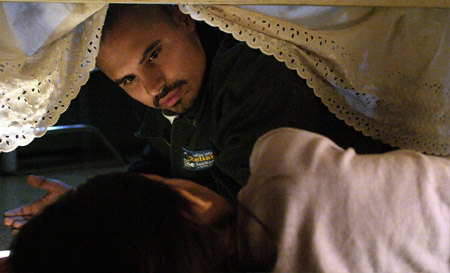 3. In writing, there are many types of irony, and they all give depth to either a character, a scene, or a plot. In this scene, there's irony as we, the audience, are the only ones who know the truth as to why the girl wasn't killed, although this irony is doesn't hit us until afterwards when we learn that Farhad shot a blank — and thus it's what I call "Retroactive Irony." This is one more Scene Deepening Technique.
4. Why do we have empathy with these characters? Again, this is no accident; specific writing techniques are employed. For Daniel — it's (1) being in danger, and (2) undeserved misfortune. The same goes for his little girl. I'm aware of 48 techniques to make an audience empathize with a character, and these two are some of the most heavily used.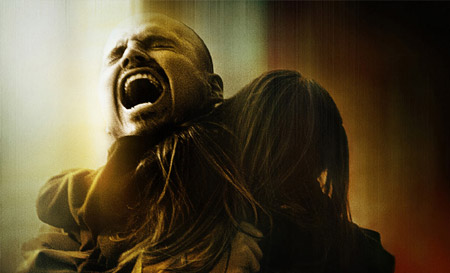 5. We sense that these are not shallow, superficial characters. This is due to "Character Deepening Techniques." Many are used in this scene. When a character feels pain, that gives him or her the feeling of depth — as well as making us empathize with him or her.
A more interesting Character Deepening Technique is the one in Daniel's wife: "Powerless to help somoene you love." She can only watch helplessly as her child is murdered (or so she thinks.) This also makes us empathize with her, by the way.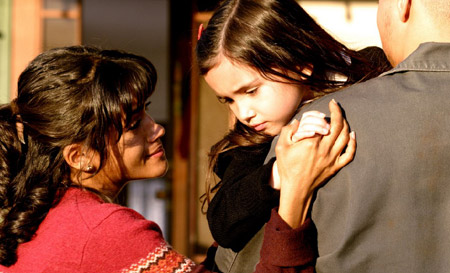 SUMMARY
The scene I've been discussing from "Crash" is intensely emotional. But what we've seen here is that that's no accident: over half a dozen very distinct techniques were used to get us to empathize with the characters, to give depth to these characters, and to give depth to the scene itself.
These techniques are difficult to pick out in a film because the operate outside our conscious awareness.
If you'd like to write with the same kind of emotional power and artistry, you've got to be able to know and wield these techniques — not as some kind of rote "forumla," for techniques, by themsleves, are craft. They're no more "art" then guitar chords are.
But a great guitarist should know his or her chords. You're the one who needs to infuse these writing techniques — the secret tools of your craft — with your own unique application and wisdom, and turn them into art.
To keep such techniques in mind while you're writing would drive you batty.
However, to know, but not use, a palette of such techniques when you're rewriting would be equally batty, for you'd never maximize the emotional and artistic power of your script, novel, or play.
Before you can use them, you need to learn them. It could take a decade of fumbling around before you stumbled on even half of them. On the other hand, you could learn them all in one weekend.
"Beyond Structure" offers over 200 techniques to give depth and unforgetable uniqueness to characters, dialogue, scenes, and plots. I hope you can join us.
By the way, if you enjoyed this article, you might also enjoy some of the other articles on this site, which highlight very different techniques used in a variety of recent films.
David Freeman
freeman@dfreeman.com
Related posts