Article by David Freeman
"Beyond Structure" skips all theory and instead offers specific and proven techniques a writer can immediately use to increase the artistry in his or her dialogue, characters, scenes, and plots. This article exemplifies this approach.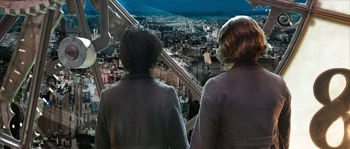 This article is unlike those I normally write, which are on "Emotioneering"™ –– hidden screenwriting and story techniques that appeal to an audience's subconscious or unconscious, and that cause an audience to become deeply emotionally engaged in a character, scene, plot, or in dialogue.
(To see such techniques in action, look at any of the articles on www.beyondstructure.com, such as this one: qhttp://www.beyondstructure.com/article_unforgettable.php)
Nor, in his article, do I express any opinions regarding what I thought were the strengths or weaknesses of the film.
This is an article on the hidden meaning of "Hugo."
I feel that the buried message is very relevant for all screenwriters and filmmakers, and for all artists and creators.
One type of symbol, any of you who've taken "Beyond Structure" will recall, is a symbol that acquires more emotional associations or meanings as the movie goes on. (Examples: the handkerchief in Braveheart; the American Flag)
I'll show you how that's relevant here. The automaton is, among other things, this kind of symbol. (Of course, he doesn't just "represent" something like a symbol does; he causes things to occur. More on this later.)
Let's start with the idea of magic and illusions.
Georges Méliès gets interested in building contraptions/technology to further his illusions.
So technology becomes equated with illusions, especially when it is used to help further illusions. And his automaton is so complex that it feels like magic.
The movies he makes are like dreams. They are stories, but they are dreamlike.
So magic = technology = stories = dreams.
They are different sides to the same thing.
This is an interesting idea in that we usually think of technology as being "real" and dreams and stories being "imaginary."
Stories, dreams, magic — these could be considered by some to be delightful accessories to life, but nothing more.
In fact, eventually this was even the case for Georges Méliès. He thought they were more important than just accessories to life — he thought they were life itself — but when WWII happened, people no longer reached out for the dreams, and so Georges felt useless. If his creations were never more than accessories, then he was never more than an accessory.
This utterly broke his spirit.
I want to talk about Pinocchio, about the Animatrix, about Eskimos, and about Christmas.
1. Pinocchio was an invented boy who became real.
Hold onto that thought.
2. Have you seen the compendium of short films, made by different animators, called "The Animatrix." If not, see it as soon as possible. These shorts are MUCH better than the second and third Matrix movies. Some are utterly astounding and deeply moving.
There was one short film ("World Record," written by Yoshiaki Kawajiri and directed by Takeshi Koike) about a runner who runs so fast and perfectly, and is so transcendent (like Jonathan Livingston Seagull), that he "wakes up" out of the Matrix (just like Neo).
On a site called sportsbable, I found an elegant description of this film:
The narrator reminds us at the beginning of the film that only the most exceptional people — through intuition, sensitivity, and a questioning nature — become aware of the Matrix. Under certain circumstances, however, others may gain this insight as well.
Our protagonist is hampered by an injured quadriceps muscle as he steps into the starting blocks for the finals, but Agents from the Matrix are on hand to monitor his performance. The gun fires, the runners blast from the blocks and accelerate down the track. With his huge elegant strides, Davis edges into the lead as the pack approaches the finish line.
All of a sudden the muscle fibres of Davis' quadriceps are pushed to rupture; he nearly breaks stride. With time slowing down, Davis redoubles his determination and pushes through the pain that screams from this fleshy biomechanical lever responsible solely for producing speed. The Agents are alerted to a possible security breach in the network. They attempt to capture him.

Suddenly time stops, or more precisely, folds in upon itself.
The pain is unbearable, but for a split-second goes unnoticed. The floating numerical linguistics of time, space and athletic performance envelop his body, immanently, revealing themselves as part of the broader weave of mathematics and image that creates the simulation.
He is beyond the grasp of the Agents. Dan Davis has become aware of the Matrix.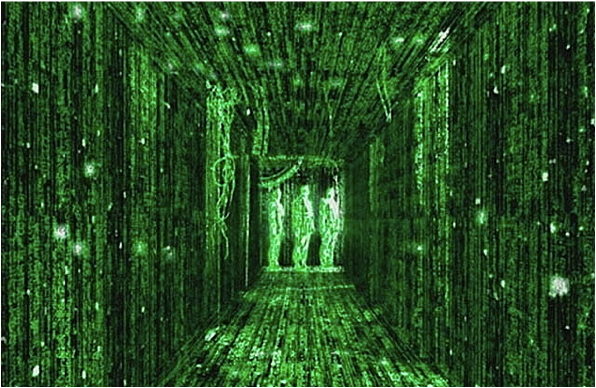 I'll come back to this.
3. Eskimos, before carving a stone, would turn it around in their hands and ask the stone what it wanted to be. They didn't "create" the sculptures as release their truths into the world. They were midwives for beauty.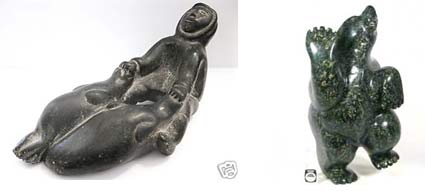 I'll come back to this.
4. Christmas, as we know it today, was created by one man –– Charles Dickens. Before he wrote "A Christmas Carol," it was an insignificant holiday. Some priests even thought it was sacrilege to celebrate Jesus' birthday, for to do so was to regard him as a man and not as God.
That all changed on December 19, 1943. Dickens' book described Christmas as a time of family and of giving –– giving love, presents, and time. Jesus gave his love and life to the human family. Dickens made giving the centerpiece of what Christmas should be.
I won't recount the book's multiple printings and all those who demanded to hear Dickens read it aloud and how everyone wanted to have "a Dickens Christmas" and how the book then became a hit in the United States too. All this information can be found on the internet.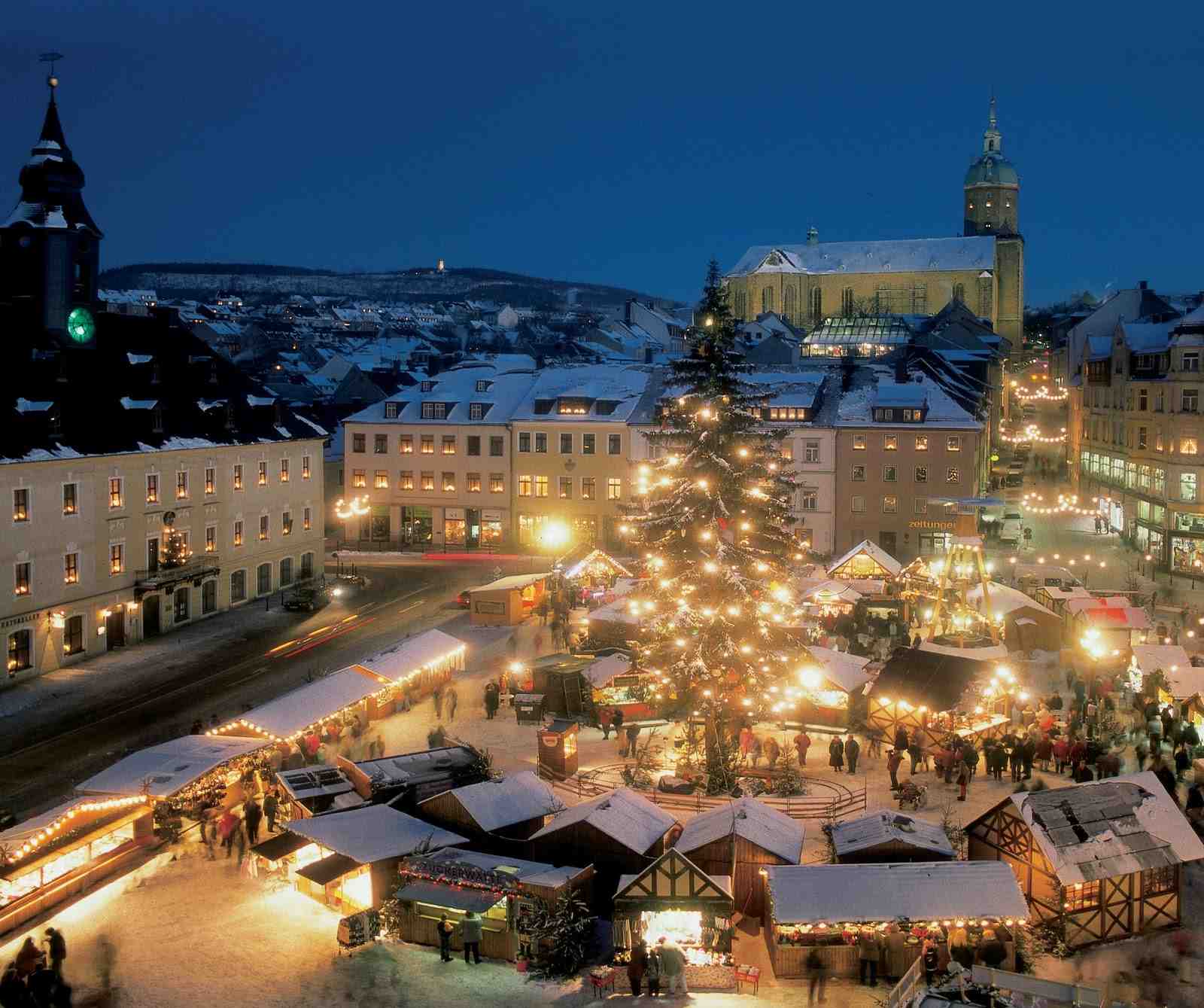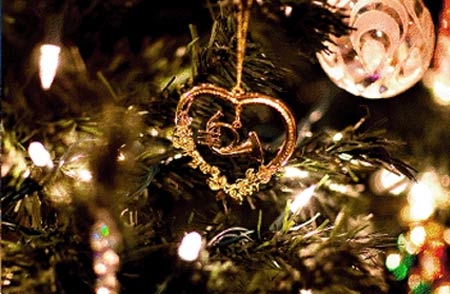 As for why I bring it up – I'll come back to that.
Let me restate these four ideas:
1. You can create something artificial and it can become alive (Pinocchio). This is also the heart of the children's story, "The Velveteen Rabbit." The stuffed rabbit becomes alive.
(If you don't know the story, you can find it here.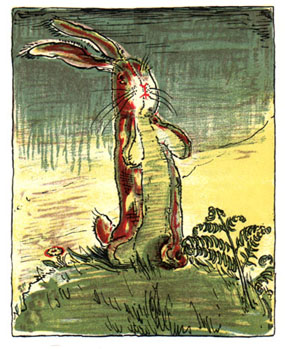 2. A banal activity, when done perfectly, can shoot one out of time and space into a transcendent world with operating laws senior to what seems to be "reality" to most people.
3. Artists don't create things; they release truths into the world. They are midwives.
4. A person can create something (Christmas) that then becomes bigger than its creator, for others start "co-creating" it — adding their own contributions to it, just as happened to Christmas.
There are pieces of all three of these ideas in "Hugo."
One of Georges' pieces of man-made magic is the automaton.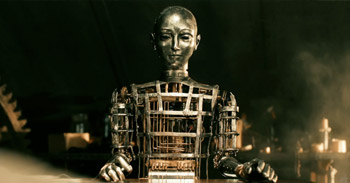 It's an invention that draws pictures of another one of his inventions — a frame from one of his movies. It's man-made magic that draws pictures of more man-made magic.
Is this just a delightful accessory to life? That's the central question, for if creation and magic is just an accessory to life, than Georges is himself an accessory.
So perfect is the man-made magic in this automaton that it steps outside the normative time-space universe ("reality"), and actually becomes not an illusion of magic, but real magic. It operates in a world senior to ours and can control events in ours.
Dickens created a story about Christmas that becomes senior to the reality he lived in and ended up influencing events all over the world.
Countless millions of people are touched and uplifted and I dare say healed emotionally to some degree every year because his creation jumped the time-space continuum and was no longer a story that was created, but one that was now creating (changing) people's live. It became causative.
A man in Tunisia had had enough. He burned himself to death.
Wow, what a story. A story that ripped through the Middle East and changed millions of people.
Look at the results. The creation became bigger than the creator. It became causative.
Georges' automaton breaks down — or SO IT SEEMS. But it was so perfect, so incredible, that it had already transcended normative reality. Its breaking down was actually part of its mission — part of its story.
It had a lot of work to do and, in breaking down, it was only getting going.
Hugo's father tries to fix it but he dies — then Hugo becomes obsessed with fixing it to fill the void in his heart left by his departed father. The boy is like the automaton — he's very broken.
The automaton continues with its magic — it's story — and reconnects the Hugo with its maker — Georges. Georges is also very broken, because he found that his inventions were nothing more than accessories.
But, due to the automaton, Hugo is "fixed." Even Georges, it's creator, is "fixed." The boy also falls in love during the adventure around the automaton and is further "fixed." He also gets a new family — he's fixed some more. And the world is to some degree fixed because so many of Georges films are reclaimed.
The automaton is like Pinocchio in that, although invented, it becomes alive.
It's like Christmas in that it inspires others to add their own co-creations to it, so it becomes bigger than its creator.
It is like the runner in The Animatrix because, in being so perfect, it shoots above "reality" and starts operating outside of it. In this case, it starts CREATING realities. (This is how it is similar to Christmas, as mentioned above.)
It is like the Eskimo carving because it had a mission to do in the world — including saving its creator, Georges — and Georges role wasn't to create "self expression" (a Western idea of art) as much as to release things living thing into the world, so it could accomplish its mission (an Eskimo idea).
Remember that no scientist has ever created life in a test-tube. Personally, I highly doubt any scientist ever will. I would not at all be surprised if some day we discover that matter did not give birth to life but that life gave birth to matter.
Whether or not that is true, that's what this film is about and I think it might be relevant for everyone who is reading this who's a writer.
It may SEEM that we create stories. But Scorsese says the opposite is true: stories create us. We were all shaped by the stories around us — what it is to be a man, a woman, a citizen. What love is, what success is —
The Hopi were created by different stories. Thus they are very different than you or I.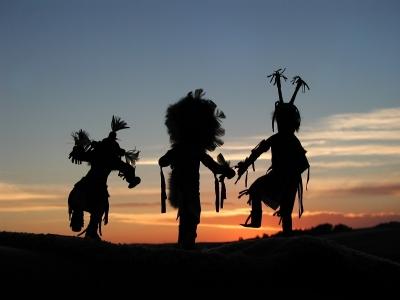 I've been going back and forth to China a lot, working on various films there. If you ask me about my latest trip to China, I'll boil down my experience into stories. Zillions of particles of information and experience get reduced to stories. Stories are all we know.
In this film, the magic (the automaton; the story) was greater than the magician (the storyteller). Yes, Georges was the instrument for bringing it to life, but what he brought to life was greater than he was.
Georges was a midwife for magic — a magic that eventually saved him and his daughter and his wife and Hugo and even many others in the world.
I only do what I do because stories have touched me and changed me. What story changed you? Was it "Catcher in the Rye"? Was it "The Graduate"? Was it "Star Wars"? Was it "Stand By Me"? Was it "Pan's Labyrinth"?
I'm sure many stories have changed you.
Charles Dickens released into the world a simple story that changed the world in ways so big that the results are unfathomable. And that story continues to change the world. We are each Georges Méliès.
When we serve the world through our creations, like gigantic fireworks, the light shoots into the air and spreads over the land. The magic helps change the world.
Maybe the stories we create might even change us.
What I think the critics miss is that Hugo is about shamanism. It's about a man who creates something that becomes not just a creation (the automaton), but it's something that has its own spiritual existence outside of time and space.
From that "place" (although things outside of space and time are really everywhere and nowhere), it starts to change and heal the lives of many people, including Georges himself.
This is why, when Hugo says to Georges that the automaton is broken, he smiles and says it worked perfectly.
He means: Its destiny, its mission, was not just to draw pictures. That only seemed to be the case. Its mission was to become alive and heal him (Georges), Hugo, and others.
And even in breaking down, it was serving its mission. It had to break down in order to make happen all it caused to make happen, which resulted in the healing of Hugo and Georges, and other wonderful effects it caused.
It was created in material reality but was now operating above material reality.
To me, this is a very beautiful commentary about our role as storytellers.
Like "The Velveteen Rabbit," we can create things which become alive.
I want to create or release into the world things that then become alive — that transcend than the material world and that touch the minds and hearts of many.
Remember, before someone every built the Golden Gate Bridge, someone had to dream it up. The idea came first. The idea resulted in the solidity, not visa versa.
Would I be eager to see Hugo again? No, there are many, many movies I'd rather see a second time. As I said, to me it was too slow, it lacked ups and downs, it seemed plodding and lacked sufficient emotion.
But as for the message — that has kept me thinking and thinking.
I hope this clarifies why I called it "shamanic," and why I think it might provide food for thought for all writers.
Again, the salient ideas:
1. From one perspective, (A) magic (the creation of illusions) = (B) technology (when used to create illusions or stories) = (C) stories (new ways of seeing ourselves and the world) = (D) dreams.
2. You can create something artificial (A, B, C, or D above) and it can become alive. This is the heart of the children's story, "The Velveteen Rabbit." The stuffed rabbit becomes alive. Any child who plays with a doll or stuffed toy knows how to put life into things.
3. A banal activity, when done perfectly, can shoot one out of time and space into a transcendent world with operating laws senior to what seems to be "reality" to most people. They can go from "being created" to "creating."
Thus Dickens "A Christmas Carol." Thus the songs from the Civil Rights movement. Thus the paintings of Van Gogh. Thus the works of Shakespeare. These things were created once upon a time, but now they do the creating.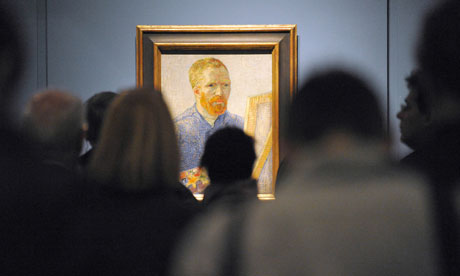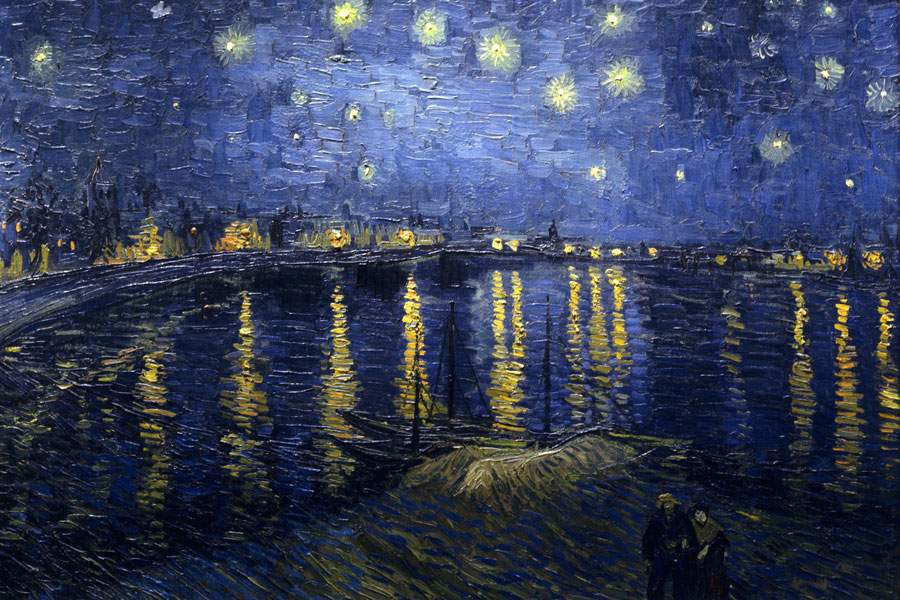 There is a spectrum in terms of motivation for creating. One can create something just as personal expression. Or one can create something and hope to touch a few people. Or one can create something with the hope (realistic or not) that it reaches many people and gives them new insights or new realities.
When doing this, you are in unseen communication with your unseen audience in every aspect of creation. The creation becomes a work of service instead of ego. And this is close to the Eskimo concept of releasing art into the world instead of creating it only for ego's sake.
This is not an either/or proposition. One could create it for oneself (ego), for others, and even for nature. (E.g. Avatar's ecological message.)
5. Once the beautiful transcendent creation is released into the world, it starts touching other people — and the magic snowballs and takes unexpected directions for each of those people adds to the creation.
This is what happened with "A Christmas Carol," for everyone who participates in Christmas adds to the creation. And this is what happened with the automaton — for Hugo, his father, and others are all part of its expanding mission.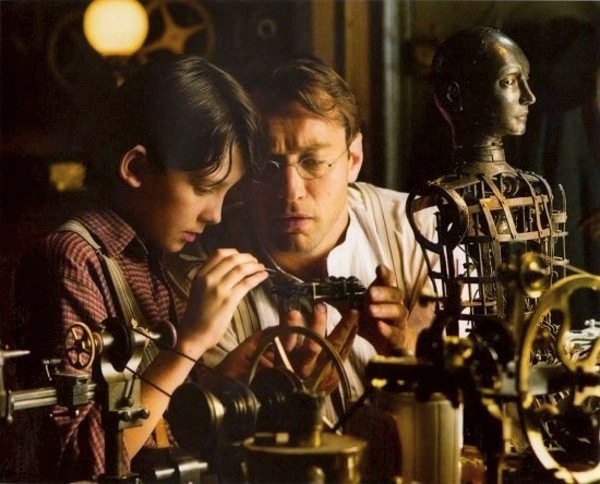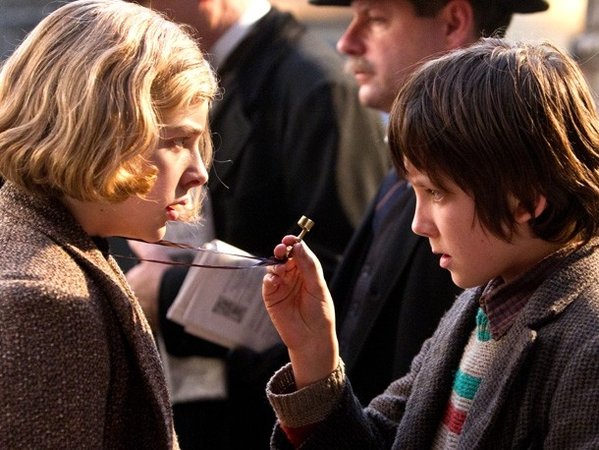 Many people adding their own dreams and love and sweat and spiritual and creative energy to the creation gives it a life that the creator could not have expected.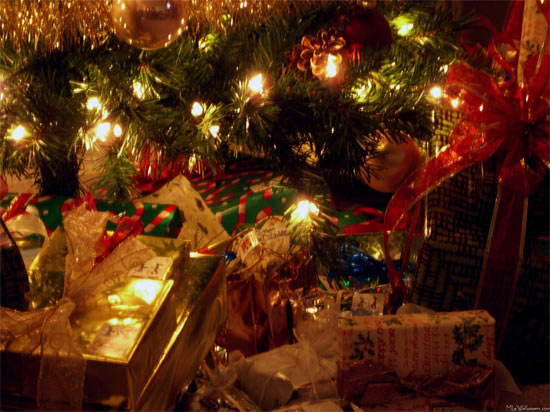 If you create well, sometimes you inspire others to co-create the original creation.
I think all five of these ideas are present in "Hugo."
This is why I think the film is very thought-provoking, and is relevant to writers.
David Freeman
freeman@dfreeman.com
PS: Please see "The Animatrix" if you haven't already.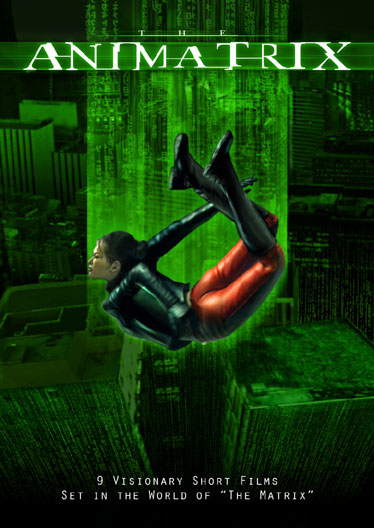 My favorite two films it contains:
1. The machine that changes sides because it learns to love ("Animatrix: Matriculated" by Peter Chung).
2. The glitch in the Matrix that allows gravity to not work correctly in a deserted house ("Beyond" by Koji Morimoto).
This is the most poignant analogy to the death of childhood (the day you wake up and your stuffed animals no longer look alive) that I have ever seen. It's also a story about the mainstream trying to hem in the creativity and originality of the self-selected outsider.
PSS: This article is very philosophical. Usually the articles I write are just the opposite: full of very specific techniques that can improve your artistry. Here's one you might like, referened at the beginning of this article: "How to Write an Unforgettable Scene." It contains clip from "The Two Towers."
PSSS: Georges Méliès would approve of this: http://childsown.wordpress.com
Thanks for reading!
David
Related posts