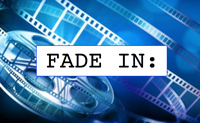 You've worked extremely hard on your script. You want it to sell. You want it to open doors.
When it comes to consulting, you need and deserve the very best.
There are reasons David's script consulting is unparalleled.
Unlike the other consultants out there, David is an active professional writer who's sold scripts to numerous studios. (See "About David" on the homepage.)
Since David is also a writer, he doesn't just point out the weaknesses in your script –– he actually gives you exact suggestions how to fix the problems, whether they be in the plot, characters, or even the dialogue.
If directly requested to do so by those who struggle with dialogue, David can even rewrite a scene or two so they can see what their characters would say when speaking more professionally written dialogue.
No consultant who isn't also a writer could do that.
Click here to read more about David's outstanding consultant services and prices.